On May 13, Xinhua News Agency announced the awards of the Beijing Zhangjiakou Railway Heritage Park international competition. Since the competition was launched in October last year, 67 well-known design units at home and abroad have applied for the competition. After five rounds of voting and 100000 public online reviews, inscape participated in the design of the Tom leader studio concept scheme in the United States, which won three winning awards: the whole line and node one and node two.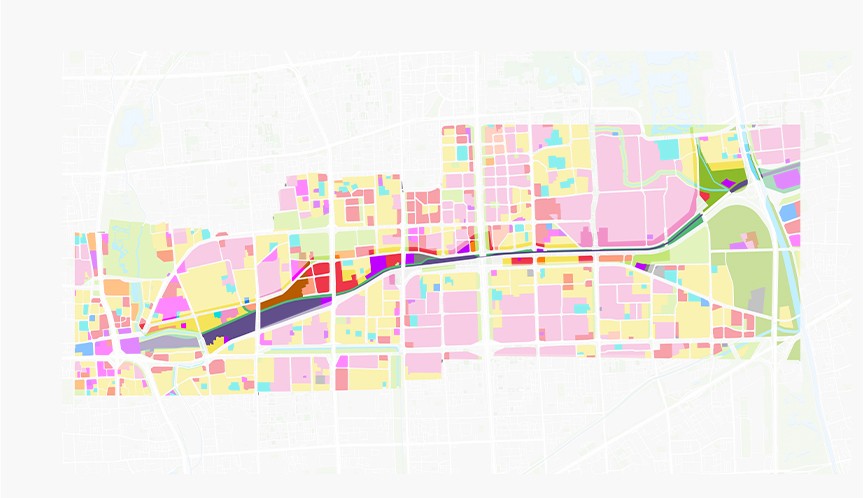 (整线设计范围)
(节点一城市断面图)
Beijing Zhangjiakou Railway was built in 1909, which is the first national trunk railway in China. In order to meet the 2022 Beijing Winter Olympic Games, the newly opened Beijing Zhangjiakou high speed railway has replaced the old Beijing Zhangjiakou Railway with a hundred years' memory more than 100 years later, and the old railway line will be transformed into a 9-kilometer-long belt Heritage Park, which will play a positive role in the city with a new identity and appearance.
The team participated in the urban design of the project, in which the commercial portal area relies on the Dazhongsi business district, introduces the cultural leisure axis to sew up the East and west sides of the railway, closely combines the gate of Jingzhang Heritage Park with the comprehensive transportation hub, shopping plaza, museum and Art Center to jointly build the regional leisure and cultural destination.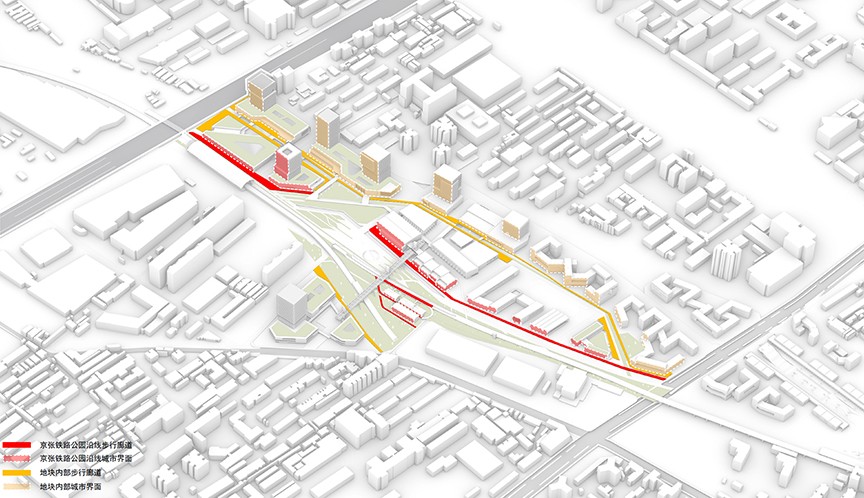 In the cultural and living area, the original sports ground will be opened, combined with the riding line and walking line in the "eight moving lines" of TLS, to advocate a green and healthy lifestyle; in the urban renewal area, three-dimensional farms will be set up, and the modern agriculture and fresh food consumption mode integrating planting, breeding, collection and cooking will be promoted.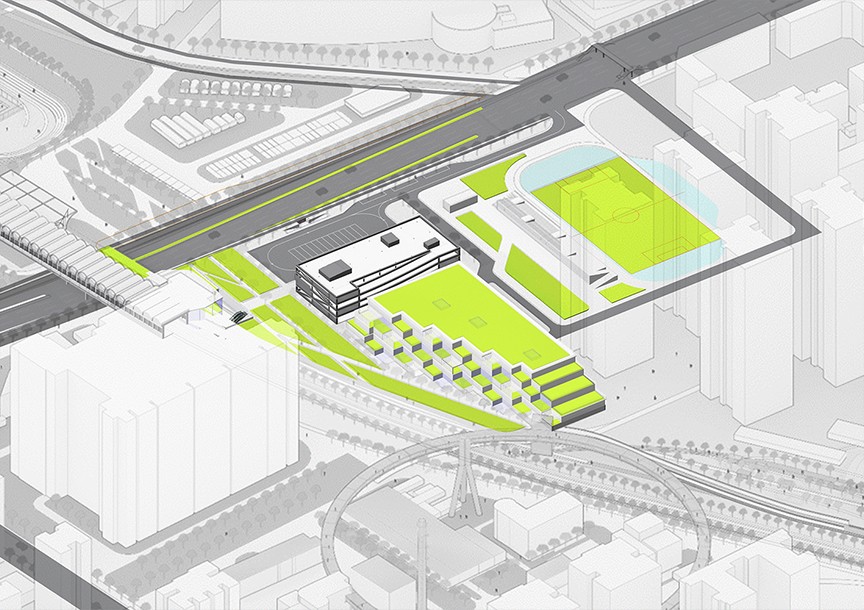 Click here to explore the project.