INSCAPE designed Beijing Metro Line 14 Lize Shangwuqu Station was officially put into service at the end of 2021. This station is the first station to open as part of the "five-line interchange station" in the Lize Business District. As an important interchange, the station is adjacent to the regional landmarks of Lize SOHO and Lize Paradise Walk to the south and will also connect to the future Daxing Airport Lize City Terminal in the north.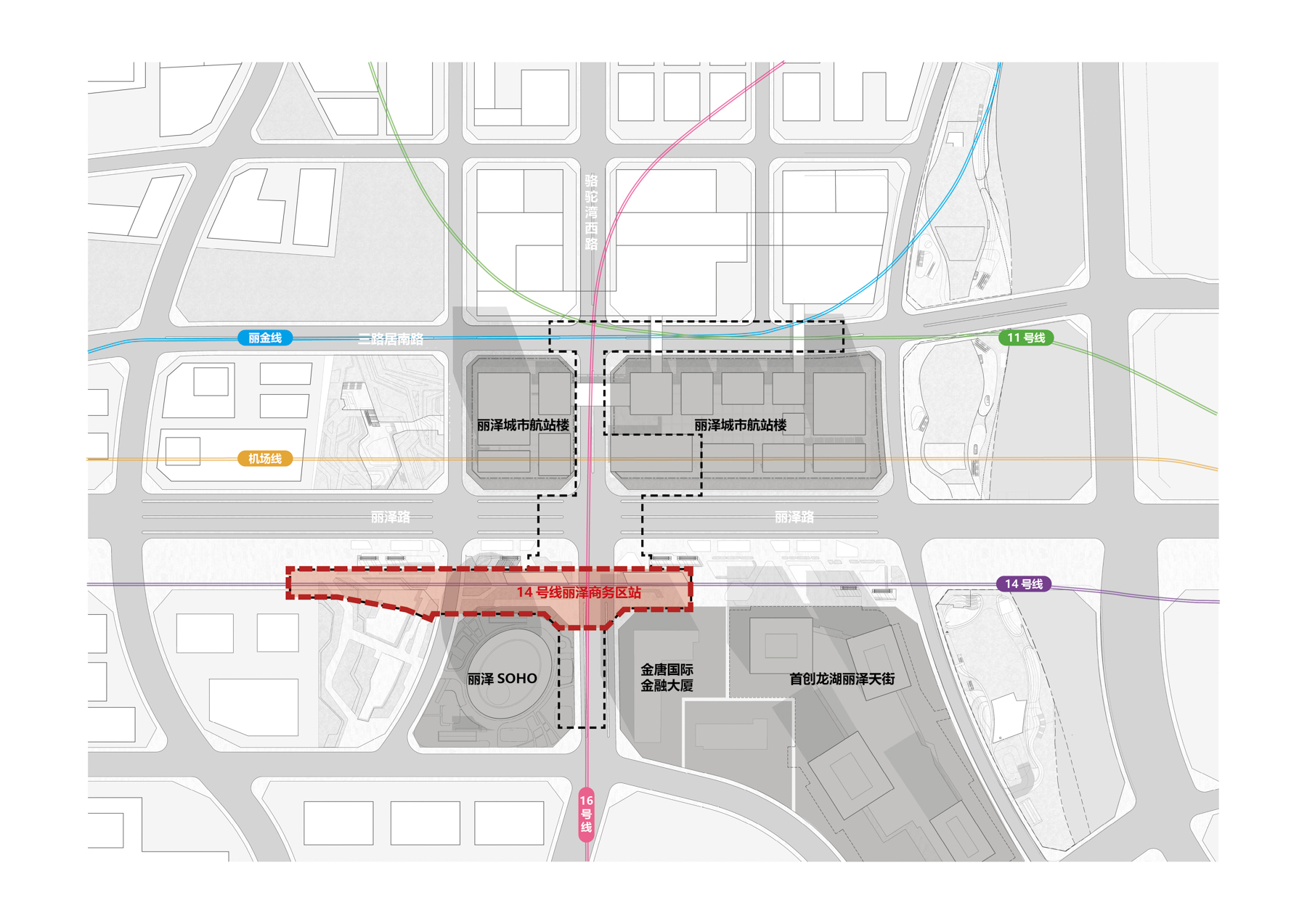 (Site Plan)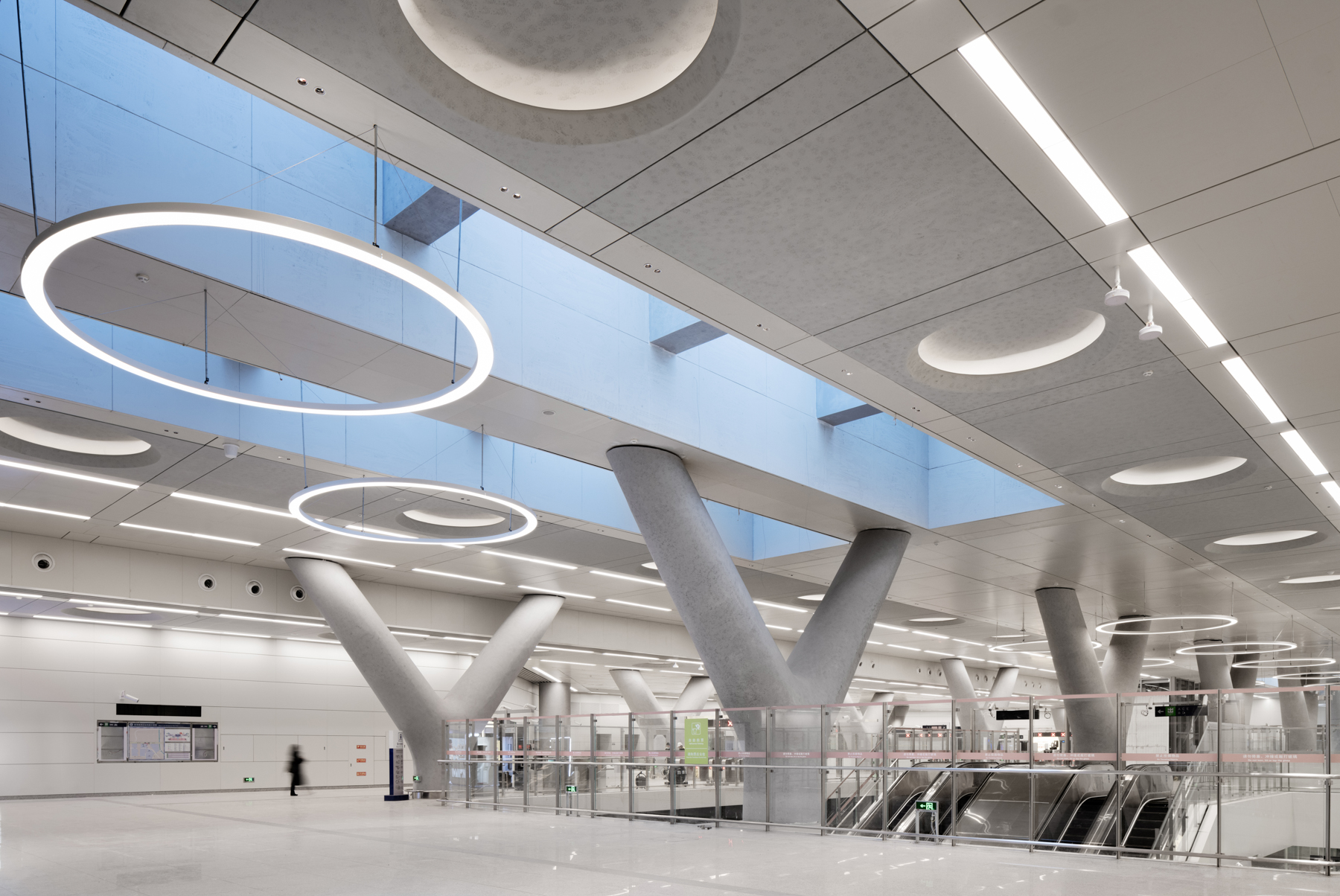 (The Station Hall with Natural Light)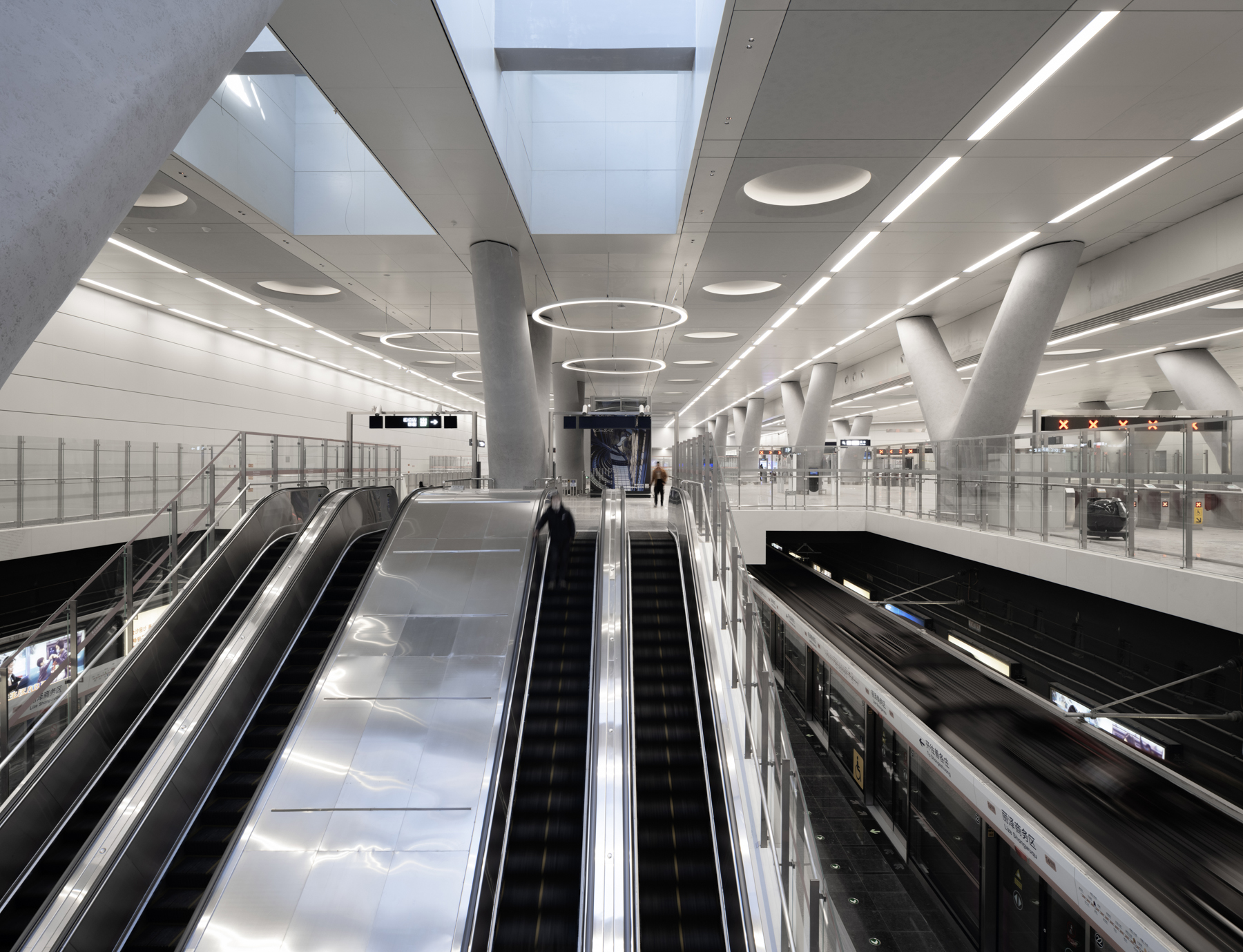 (Viewing Metro Trains from the Hall)
Click here to expolore the project.